Discovery Trip
Have you ever wanted to visit Cambodia, but haven't been brave enough to come by yourself?
Would you like to see parts of Cambodia that other tourists won't get to see?
Do you want to see first-hand how Care for Cambodia is making a difference in the lives of rural Cambodians?
Then maybe this Discovery Trip is perfect for you! 
Care for Cambodia are currently taking expressions of interest for a Discovery Trip in July/August 2020.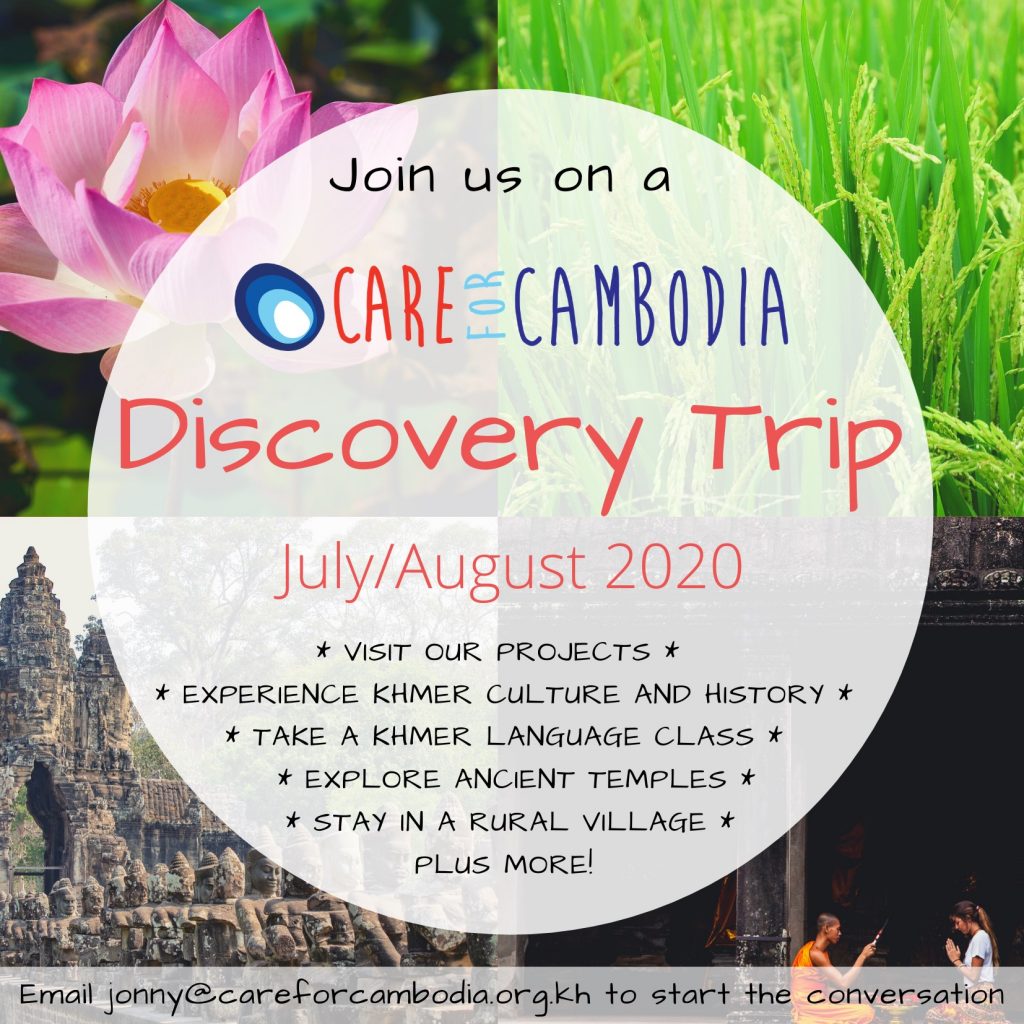 Click here to download the Discovery Trip Information Sheet.
Click here to fill in an Expression of Interest form.
Visitors
Care for Cambodia love welcoming visitors!
If you are already planning a trip to Cambodia and would like to meet the Phnom Penh staff, please contact the office to organise that. 
It may even be possible for you to see one of Care for Cambodia's rural education projects on your visit.
Care for Cambodia take the safety of their staff and the people they work with very seriously.
All visitors to Care for Cambodia's projects are required to read and agree to their Child Protection Policy and Code of Conduct.
Volunteers
Care for Cambodia is often in need of volunteers to help with various aspects of its work.
Teaching, administration, media, marketing, medical, practical building skills can always be used.
Some volunteer opportunities can even be done from a distance, with no need to be in Cambodia. 
Contact us and we can discuss how you could help!
Corporate Social Responsibility Opportunities
Care for Cambodia invites socially minded companies to partner with them to outwork their vision.
Many opportunities exist for partnership with various levels of involvement. 
See Care for Cambodia's CSR Proposal for more information.