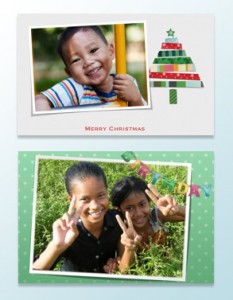 You can now support the work of Care for Cambodia through the purchase of alternative gifts.
They might not be as tasty as a box of chocolates, but the money raised from these gifts will make a big difference to the lives of children who do not live in the luxury we do.
Shop for an Alternative Gift now
Alternative gifts are a unique way in which you can bless both family and friends, and young people who are in need.  The alternative gifts in our collection will all be purchased to support CfC's village projects.  In order to purchase a gift, all you need to do is choose your gift and pay online using your credit or debit card You will then be provided with a pretty confirmation email that details your purchase (that you can then distribute) via email or other electronic means.
In 2022 we moved this process paperless, you can still print the confirmation if you wish, but paperless allows quicker and cheaper order fulfilment whilst also helping care for our planet.
STEP 1 – Choose your gift
STEP 2 – Pay for your gift
STEP 3 – Receive email receipt
[24-48 hours later]
STEP 4 – Recieve gift confirmation email and pass onto gift recipient.
STEP 5 (In Cambodia) – We receive funds, buy the requested gift and distribute to one of our needy communities.